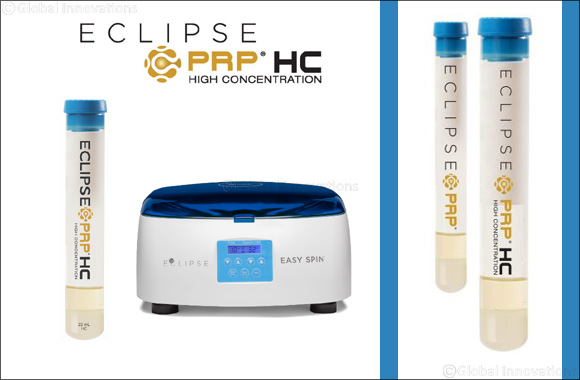 Dubai, United Arab Emirates - 01 July 2019: Founded by Mrs. Vandana Luthra as a beauty clinic in 1989, VLCC is widely recognized for its comprehensive portfolio of beauty and wellness products and services, as well as a high level of consumer trust.
VLCC prides itself on its commitment to provide the most state-of-the-art services to all its clients ensuring they are working with the best of technology, specialists and equipment introducing VLCC Eclipse PRP, the next generation of the popular PRP treatments.
The Platelet-rich plasma (PRP) facial also known as the 'vampire facial', is a combination of microdermabrasion and PRP (Platelet-Rich Plasma) application that boasts incredible results. PRP is derived from your own blood's serum, which contains a high level of platelets. These platelets have high levels of growth factors that can stimulate healthy cell regrowth, speed up healing and reduce inflammation, a prominent cause of ageing.
The treatment will ensure that your skin will have an increased amount of collagen, elastin and achieves an immediate boost in the antioxidant and hydrating properties. The PRP Facial treats damage from the sun, premature wrinkles and promotes a youthful appearance. Other benefits include enhanced complexion, reduction in pigmentation, open pores, scars and stretch marks, and an improved blood supply (microcirculation).
The VLCC Eclipse PRP encapsulates all of these incredible benefits but utilizes a patented separator gel technology to isolate the platelets while eliminating the undesirable components such as red blood cells and inflammatory white blood cells at a ratio of 97.8%.
All details of the VLCC Eclipse PRP are thorough and thought-out to ensure optimal effectivity. The test tube used during this procedure are specialised to ensure the highest degree of protection with the technology ensuring 87% of growth cells are extracted which remarkably affects the results.
This superior technology ensures patients receive the highest platelet yield with only 22 ml of blood drawn meaning the VLCC Eclipse PRP Facial is administered at its finest, delivering the best results.
VLCC Eclipse PRP's benefits don't stop at the skin. The treatment has also become one of the most popular treatments for hair loss. Hair plasma supplies the scalp with collagen and protein to encourage growth in a natural way providing the affected area with new vitality and freshness. High concentration
plasma drawn from Eclipse PRP is 5 x as effective in the treatment of hair loss ensuring hair grows back rejuvenated and stronger.
VLCC is proud to be the only clinic throughout the UAE to offer this advanced type of PRP – price on rquest.