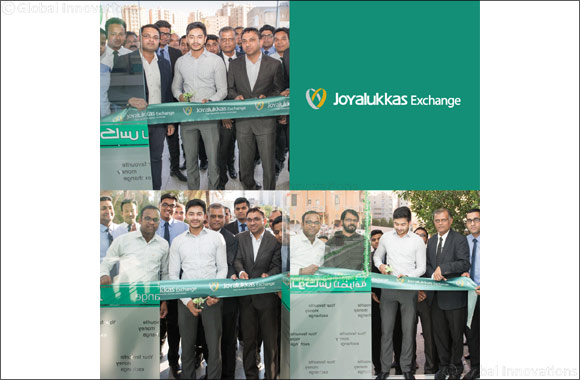 June 26, 2019: Joyalukkas Exchange, the money exchange arm of Joyalukkas Group, further enhanced its presence in the Kuwait region with the inauguration of 3 new branches. The new branches were inaugurated by Mr. Antony Jos, Director, Joyalukkas Exchange in the presence of other dignitaries and customers.
"Kuwait is a key market for Joyalukkas Exchange, we have a strong history here with our jewellery business and the response to our Exchange business has been as positive. I take this opportunity to thank the residents of Kuwait for their patronage and support and hope our 3 new outlets make their access to one of the Joyalukkas Exchange centers more convenient. At Joyalukkas Exchange, we are committed to serving our customers with the fastest, convenient, most innovative and best value in Money Exchange services." Said Antony Jos, Director, Joyalukkas Exchange.
The new Joyalukkas Exchange Centers are conveniently located in Jleeb Al Shuyoukh, near Olive Hypermarket; Mahboula, opposite Grand Hypermarket and Farwaniya opposite Police Station. With the new branches, Joyalukkas Exchange now has a strong presence with 14 branches spread across various parts of Kuwait.
Joyalukkas Exchange is committed to providing its customers with a world-class experience in foreign exchange and cross-border remittances with fast credit at best rates. Patrons can also earn reward points with every transaction, which gives them access to value-added services in the partnered premium brands and can also be redeemed for periodic gifts.