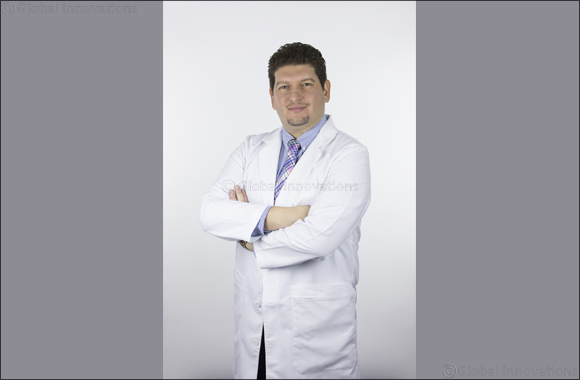 Dr Maher Alahdab gives his top tips to keep your skin glowing even when travelling
Dubai, United Arab Emirates - 24 June 2019: Travelling can be stressful, not just for your mind, but also for the body.
Changing climates and exposure to different elements can wreak havoc on the skin. Dr Maher helps you keep your skin at its optimum with these tips:
Moisturize – Apply generously before flying, and every day, no matter what kind of climate you are in.
Minimise make-up – Make-up dehydrates the skin faster, so try stay away from it as much as possible. Fresh skin looks and feels better.
Use mist – Keep a mist spray handy for a quick refresh during long trips.
Keep a blotter handy – A quick dab on oily skin can help remove excess oil quickly without having to wash.
Don't forget the eyes and lips – A lip balm and moisturiser for the eye should be part of your beauty kit.
Lubricate the eyes – When travelling for long distances, we tend to pass the time reading or watching in-flight movies. It's important to lubricate the eyes with drops to ensure they don't get red and watery.
Keep it clean – Keep your hands away from your face to avoid passing germs, and follow a strict cleansing routine to keep your skin fresh.
Get rest – Rested skin is always beautiful. Enjoy your holiday, but also get a good night's sleep so you are relaxed and your face will show it.