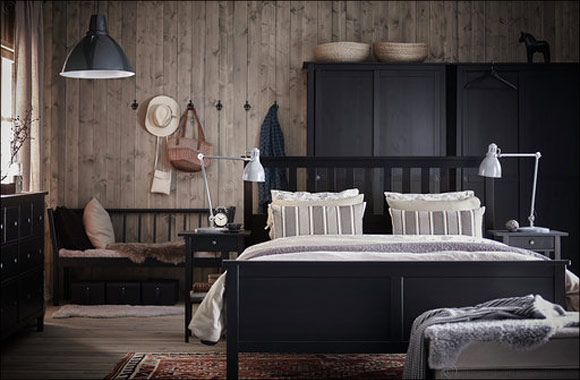 Dubai, United Arab Emirates - 16 June 2019: Over the years we have either received advice or accumulated beliefs on bedroom decoration and mattress use that may not be as relevant today as they may have been in the past. They may also be complete myths and so we wanted to identify a few and debunk them. Whether these myths are based on design, mattresses or storage, IKEA is always looking to shed a new perspective on misconceptions while creating awareness on the important facts.

Here are our top six Bedroom Decoration and Mattress Myths Debunked.

Myth 1: A firmer mattress is better for the back.

The truth is, each body is different, and the firmness of a mattress is not a one-size-fits-all solution if you have a back problem. For some, softer mattresses may be the solution but for others a firmer mattress will be the correct choice. IKEA recommends that you speak to a medical professional to assess the issue. Ask them what the right solution is for you and purchase the mattress that will help relieve your aches.

IKEA offers a 90-day guarantee on our mattresses, so you can take all the time you need to make sure you've found the perfect mattress for yourself. Try our mattress at home for up to 90 nights, and if you aren't sleeping like a baby, bring it back in and we'll organise an exchange.

Myth 2: Stick to one style

Many shops sell bedroom sets as a whole package including the frame, dresser, bedside tables etc.… While that might be a quick solution, it may not work with the size and shape of your bedroom, and might also limit you from expressing your personality in your space. Designers recommend mixing and matching furniture styles, materials, colours and textures to create a space as unique as yourself.

Myth 3: You need to flip your mattress regularly to maintain its shape.

This may have been the case 75 years ago, but mattress design and technology have come a long way since then. So, this myth is no longer relevant, unless you are sleeping on a mattress that is close to a century old. However, if you share the mattress with a spouse, you may want to occasionally rotate it from top to bottom so that it is used evenly throughout its lifespan.

Myth 4: If your bedroom is small, make sure the walls are a pale colour

The bedroom should feel warm, cosy and relaxing and if certain colours evoke that feeling in you, do use them. A bold colour can either be applied to the whole room or to an accent wall. However, the placement of furniture in the room will have more significance with stronger colours. So, make sure to add the right tone of furniture to compliment the wall colours.

Myth 5: Don't Mix Patterns and Prints

This is definitely a myth, since some of the best style combinations, whether in fashion or home furnishings are created by merging patterns and prints. With complimentary colours and shapes, you add personality to the room and create several focal points.

Myth 6: A mattress needs to be changed every 7-10 years.

While this may be the case for mattresses that haven't been crafted for long-term wear and tear, most new designs should last a life-time. A variety of IKEA mattresses come with a 25-year guarantee, making it an investment that can pay off year-on-year. However, throughout the years, our bodies and sleeping habits change, and so a mattress change might be required if our sleeping needs have shifted from the time that we purchased the mattress. Consider changing your mattress if your sleeping priorities have evolved.