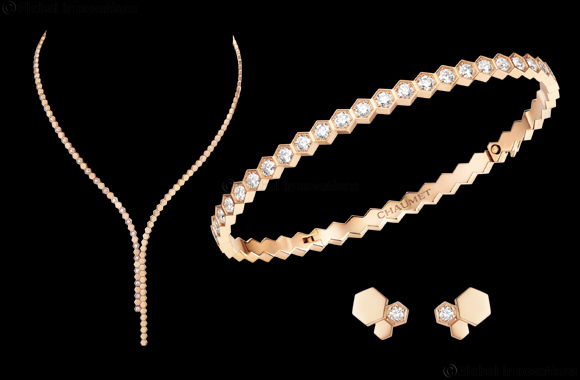 Dubai, United Arab Emirates - 13 June 2019: Faithful to its naturalistic tradition, Chaumet celebrates a living and symbolic flora and fauna by
enriching its collections with new creation: captivating brooches and cocktail rings to light up special
occasions, and new Bee My Love pieces for everyday wear.

Rings
Deliciously-hued stones are buzzed over by gold and diamond bees on Bee My Love Precious
Jewellery rings, where the geometric honeycomb motif, the signature of the collection,
is revealed in a new light.

Necklaces, earrings and other surprises
Jeweller to Napoléon and Joséphine, Chaumet reinterprets the imperial emblem of the bee with
unexpected modernity in Bee My Love, transmuting the honeycomb motif into an interplay
of geometry and gold. This summer, the collection is enriched with pendants and earrings,
and explores flexibility with necklaces of both the pendant and short varieties, designed to be
mixed and matched with iconic rings and bracelets, according to one's desires.