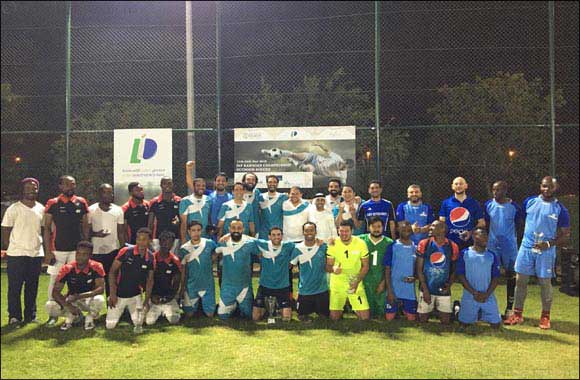 Dubai, UAE; May 29, 2019: Dubai Investments Park (DIP) announced the successful completion of its 'DIP Ramadan Championship – Outdoor Soccer' tournament, which was held under the patronage of Dubai Investments Park, approved by the Dubai Sports Council, and organised by YalaSports.
The tournament featured a total of 13 teams with 23 matches played. YalaSports was announced as the winner with DIP Sevens and Dubai Refreshments (PEPSI DRC) in second and third place respectively.
Murad Elahi Mohammed from Dubai Police was chosen as the best player of the tournament while Ahmed Elhadary from YalaSports was selected as the best goalkeeper.
The tournament reinforces Dubai Investments Park's mission of providing a platform for entities at the community to come together and foster a spirit of cooperation, and in promoting healthy lifestyle and wellness amongst the public.
Led by the success of the initiative, DIP is keen to launch sporting activities all year round.