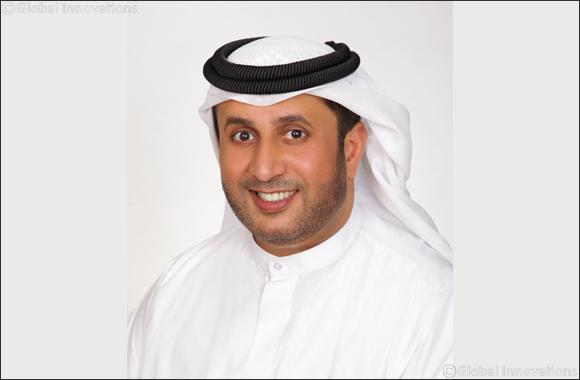 Dubai, UAE, 15th May 2019: Emirates Central Cooling Systems Corporation (Empower), the world's largest district cooling services provider, signed a gold sponsorship agreement for two years with The American Society of Heating, Refrigerating and Air-Conditioning Engineers (ASHRAE) RAL (Region-At-Large) for its activities being held in Africa, the Middle East, South Asia (India, Pakistan, Bangladesh and Sri Lanka), and Turkey.
Through this sponsorship, Empower pursues to shed light on ASHRAE's RAL activities and its role in supporting energy efficient cooling solutions, in addition to the UAE's efforts to support district cooling, which aims to create the desired balance between economic development, preserving the environment, reducing carbon emissions, and achieving sustainability.
The agreement was signed by Ahmad Bin Shafar, CEO of Empower and Dr. Ahmed Alaa Eldin, Director & Regional Chairman of ASHRAE Region-At-Large.
Bin Shafar commended that the agreement is an affirmation of strengthening the ongoing cooperation between Empower and ASHRAE RAL, in the field of district cooling.
During the ceremony, Bin Shafar stressed the importance for supporting ASHRAE's RAL global efforts, through several future agreements between the two organisations, as it is the global sustainability partner for many district cooling companies.
"We strive to move forward through partnerships and agreements with many international organisations and entities, to enhance Empower's role in contributing to the global strategies and initiatives that promote sustainable development," added Bin Shafar.
"The ASHRAE RAL gold sponsorship agreement contributes to increasing Empower's brand awareness and communicating its goals and strategies across the global market. It also helps us to highlight the UAE's efforts and the leadership's vision to overcome energy challenges, adapt climate changes, and boost the transition towards sustainability," noted Bin Shafar.
"Empower seeks to reduce emissions by encouraging investors and owners of major projects, in the UAE and abroad, to adopt efficient district cooling systems, and also by sponsoring and participating in ASHRAE's RAL conferences, both locally and internationally. This supports the vision of our wise leadership, as well as the United Nations Environment Programme (UNEP) for the transition towards sustainability," stressed Bin Shafar.
Empower provides district cooling services to more than 1,090 buildings, catering to more than 100,000 customers. The company operates more than 1.43 Million Refrigeration Tons (RT), providing environmentally friendly district cooling services to large-scale real estate developments, such as Bluewaters, Jumeirah Group, Business Bay, Jumeirah Beach Residence, Dubai International Financial Centre, Palm Jumeirah, Jumeirah Lake Towers, Ibn Battuta Mall, Discovery Gardens, Dubai Healthcare City, Dubai World Trade Centre Residences and Dubai Design District, International Media Production Zone and others.