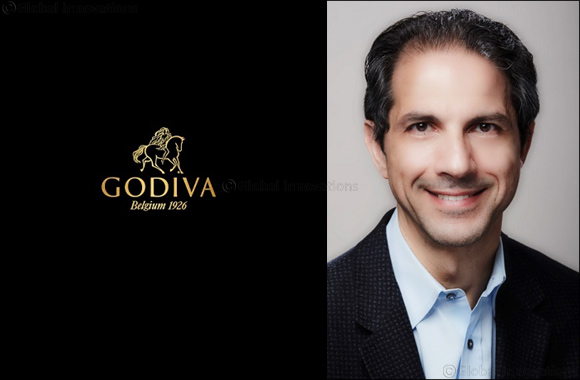 Dubai, UAE, April 23, 2019: GODIVA Chocolatier, the global leader in premium chocolate, has announced the appointment of Olivier de Mendez as President, UK and MENAT (the Middle East, North Africa and Turkey), effective immediately. In this new role, de Mendez will lead GODIVA's expansion across this important and diverse geography by taking the iconic brand's Belgian craftsmanship and premium chocolate into new products and categories, accelerating distribution channels, entering new markets, and leveraging global insights to build upon the great success of GODIVA Cafés throughout the region.
de Mendez joins GODIVA with more than 25 years of expertise in retail, F&B, and customer experience as well as strong global leadership. He has successfully led international businesses in accelerating their expansion, defining their brand strategy, ensuring operational excellence, and making powerful connections with consumers. Most recently, de Mendez was the Managing Director, France and International at Optical Discount, Afflelou Group, where he played an integral role in growing the business by driving innovation and making its products more accessible to consumers while retaining the brand's prestige.
"We are delighted to welcome Olivier and his tremendous leadership capability to our GODIVA family," said Annie Young-Scrivner, CEO of GODIVA. "Through his years of experience working for large-scale, global brands, he has acquired a deep understanding of the UK and MENAT markets, which will be an incredible asset to us as we grow our business 5X over the next six years. Olivier is a truly inspirational leader with a clear commitment to developing future talent and a performance driven culture - a top priority for us at GODIVA."
"I am honored and delighted to join the GODIVA family and help lead this wonderful Belgian brand that is beloved around the world," said de Mendez. "I believe that innovative and meaningful customer engagement and close collaboration across teams are paramount to building sustainable growth and success. I look forward to bringing my insights and knowledge to GODIVA at a time of unprecedented growth for the business."
"We are pleased to have Olivier join our team to continue the expansion of the extraordinary GODIVA brand throughout the UK & MENAT" said Abdulaziz Yamani, Vice President of the Dallah Al Baraka Holding Co. "He brings extensive knowledge from his time working for renowned, international companies like Microsoft, Starbucks, and Chalhoub Group, and I am confident that he will help us realize our brand's full potential in the region."
Born and raised in France, de Mendez holds a master's degree from EDHEC Business School and is fluent in French and English. He and his family will be based in Dubai, where he lived earlier in his career.