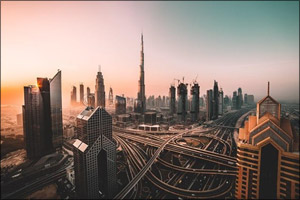 March 28, 2019 - Dubai, UAE
Meta-Description:
Let us not pretend that we don't know why you are on the hunt for jobs in UAE.
Between the tax-free income and the global exposure alone, there are 1001 reasons why the Emirates ranks as one of the choicest places in the world to be an expat. Not to mention, it is an excellent motivation to get up and go to work with the Burj Khalifa at your backyard.
But while it doesn't hurt to work from one of the most visited tourist destinations worldwide, looking for employment in the UAE is nothing like a vacation. The job opportunities may be vast, but the job seekers are equally vicious. And it's no one's fault - have you seen this place?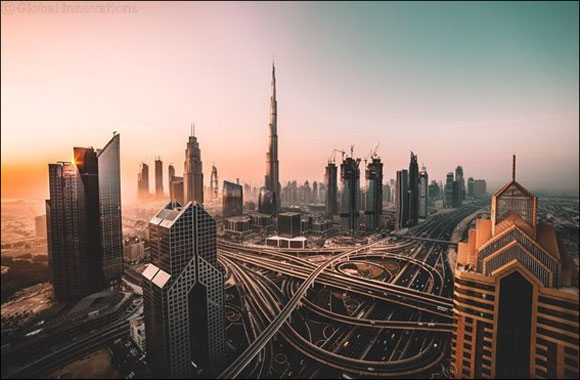 Unsplash: David Rodrigo@david__r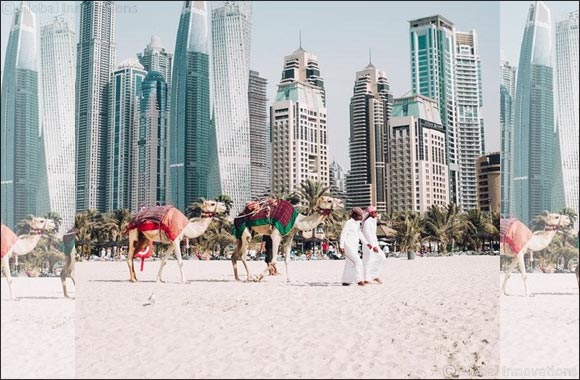 Unsplash: Fredrik Öhlander@fredrikohlander
At godubai.com, we understand, more than most, the drive to live and work in such a picturesque country. So, we are lending a hand to jobseekers and expats to start a career in UAE. At no cost, we will help you find job vacancies, write a winning resume and land the employment of your dreams.
Sounds too good to be true, doesn't it?
Jobs In Dubai
Considering the commercial landscape of Dubai in the UAE, you might assume that the job market in Dubai is limited to hospitality and business management.
This could not be further from the truth.
While Dubai is, in fact, the home of the most popular tourist locations, it also plays host to business organizations and is a recognized global finance hub. And being the ever-growing city that it is, the job opportunities in Dubai never cease to broaden - especially since it attracts some of the world's greatest talents.
On our Dubai job search tool, you will find that these are some of the most in-demand jobs in the UAE currently.
Administrative/Secretarial Clerks
HR Personnel
Sales Executives
Architects, Engineers & Real Estate Analysts
Medical Practitioners
IT Personnel
Online Jobs In Dubai
The online job market in Dubai offers job-seekers job positions with the convenience of from their respective countries or personal residence within the city.
Employment opportunities available to remote workers range from marketing and social media management to software development and a number of other computer-based careers.
Part Time Jobs In Dubai
For individuals with limited time to pursue a full-time career, the part-time jobs available in Dubai offer job security without demanding full working days of commitment.
These are typically junior staff or intern positions and may be popular in Hospitality, Sales and Marketing or Food and Beverage Establishments. Whatever the case, with a fair salary and an opportunity to pursue other interests, these jobs offer workers the best of both worlds.
Job Search In Dubai
Do not expect the job hunt in Dubai to be that different from everywhere else in the world. While the job vacancies available are heavily influenced by the local job market, the cities hiring conditions are standard issue. Job seekers are expected to;
Have the right visa
Get your labor and health cards
Know the market demand
Apply!
Most job seekers get stuck when it is time to find the right jobs to apply for. Online job application sites like JobPro offer hopefuls a better chance of spotting the top companies and positions available.
Jobs In Abu Dhabi
The second most popular city in the UAE, Abu Dhabi gives Dubai a run for its money. With an economy that thrives on the popularity of the UAE, employment opportunities in Abu Dhabi as quite vast. Being a historically significant city, Abu Dhabi offers job seekers a few archaeological-based careers with establishments like the Umm an-Nar Culture. However, the most popular industries to build a career in this city, are health care and construction.
Compiling A Sure-Fire CV For Jobs In UAE (75)
Here is what to keep in mind when responding to a vacancy notice for a job in the UAE; there are no anti-discrimination laws in the middle east. There are no stringent laws governing the conditions of employability, so an employer can make his/her judgment based on their personal preferences and so specific nuances should be taken note of if you are going to stand a chance. For instance;
Don't Be Too Modest: Simple, one-page type resumes simply do not fly in the UAE. Be sure to glorify and dramatize your experience if you want to rein in their attention
Your Nationality, Age & Gender Matters: Include all your personal details, from ethnicity to gender and age. Certain positions are age and gender-specific in the Middle East.
A Photo Adds A Nice Touch: This will help to humanize your CV and certainly put a face to the achievements.
Salary Expectations When Working In Dubai
While employers are often free to decide what is fair wage, the UAE ministry of labor established minimum wage rules in 2013. According to the rules, the minimum wage should be no less than $1361.30 monthly as long as the employer has a secondary school certificate. It is worthy of note, however, that employees have a few outlets to exercise control over pay. That said, professionals such as accountants and project managers can earn anywhere from $17,000 to $220,000.
You Landed A Position, Now What?
Prepare for the hustle and arm yourself with some Arabic. But more importantly, remember to play by the cultural rules and take advantage of the vast cultural diversity to make friends with people from just about every part of the world. You might be surprised to learn about a new vacancy or training opportunity from your contacts.
Final Note On Jobs In UAE
The Emirates are an excellent place to find employment and work your way to the top of the ranks. If you are a foreigner, be prepared for a little culture shock and a lot of excitement in the tourist playground of the world. Use our job index tool to begin exploring some job vacancies in Dubai.