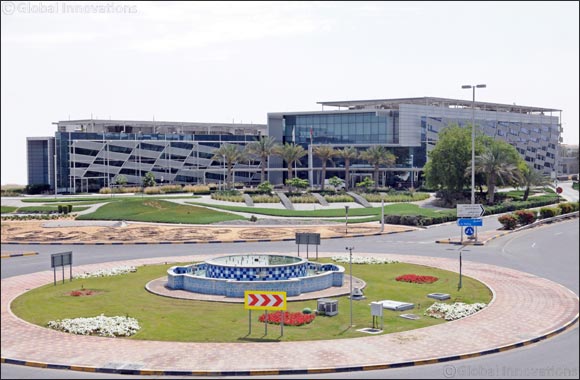 Living-donor kidney transplant patient speaks out about his journey to recovery on World Health Day.
SEHA participates in World Kidney Day by offering free consultations and educational events that focus on the burden of kidney disease, disparities and access to healthcare.
Abu Dhabi, United Arab Emirates March 20, 2018: Abu Dhabi Health Services Company (SEHA), the UAE's largest healthcare network organized various events across Abu Dhabi to provide a platform for Yousef Al Naqbi, a kidney transplant patient to share his experience with kidney failure. The events helped raise awareness on kidney disease, risks, prevention and the co-existence with kidney failure on World Kidney Day.
After years searching for a cure for his kidney disease, Mr. Al Naqbi obtained the correct diagnosis and treatment at Sheikh Khalifa Medical City (SKMC) where he underwent a living-donor kidney transplant from his sister. SKMC Dialysis Center is one of the most advanced medical centers in the region equipped with modern technology and a highly skilled medical staff.
Mr. Al Naqbi commented on his journey by saying: "My journey with kidney failure has been long and painful, but I was blessed with a gracious sister whose heart is big enough to fill the space left by a kidney. Most people are not that lucky. I am surrounded not only by the support of my family and friends, but also the wonderful medical staff at Sheikh Khalifa Medical City who have provided consistent care. Kidney disease isn't spoken of regularly, but with a healthy lifestyle, people can lower their risk. It is our responsibility to help raise awareness."
Tawam Hospital, Al Ain Hospital and Corniche Hospital also took part in raising kidney disease awareness by hosting lectures and offering free consultations, while a marathon was organized at Al-Dhafra Hospital in accordance of the occasion. Educational events were also held at Zayed University, Dalma Mall, Al Ain Municipality, Emirates University in Al Ain and Al Ain Zoo.
The number of cases suffering from kidney disease worldwide is estimated at 850 million people. Chronic kidney disease leads to at least 2.4 million deaths annually, with acute kidney disease being an important factor causing chronic kidney disease. The Kidney Transplant Center at SKMC carried out over 260 transplants at a rate of 6 per month with a high success rate ranging from 95 to 98 percent in the first year.
The Kidney Dialysis unit at SKMC includes 9 wash units with a capacity of 27 patients per day. It offers 4 weekly wash sessions that lasts about 4 hours. The units have been designed according to the latest international systems and are environment and child friendly.
Dr. Ayman Al Madani, Acting Deputy Chief Executive Officer – SEHA Dialysis Center, said: 'SEHA always strives to achieve the highest quality standards for kidney failure patients by offering state of the art haemodialysis and peritoneal dialysis machines. Our team of specialized doctors and nurses are trained to give the best care with increased efficiency."
SKMC also developed the 'Servisar' and 'HeRO Graft' dialysis technology and is the only hospital with the medical staff licensed conduct the outpatient treatments and lead trainings on how to perform them in the region. The procedure takes from one hour to an hour and a half with the anesthetized patient in an operating room.