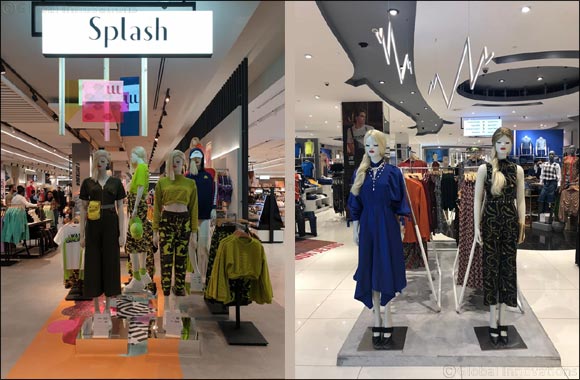 Collections to launch as a celebration for Ramadan
Dubai, UAE, March 18, 2019: Starting a new trend with first of many Regional Designer collaborations to come from Splash, the high-street Retailer will be launching limited edition lines throughout the year. With an aim to provide designer fashion at affordable price points, the first four designers under this collaboration our Essa Walla, Aiisha Ramadan, Ken Ferns and Nina Zandnia. All four Designers will be showcasing their lines at the Splash Spring Summer'19 fashion show on April 12 and the collection for Nina Zandnia & Essa Walla will be in-store for Ramadan to shop. Adding to this line-up will be Ken Ferns & Aiisha Ramadan whose collections will be launched for the second Eid, in August.
Speaking on the collaborations, Raza Beig, CEO Splash & Fashion Director Landmark Group, said " throughout our fashion journey we have tried to create wow moments for the consumer and with collections in association with Regional designers we aim to provide high-price designer fashion at Splash prices. As a Regional brand we took this step to promote Regional talent and give their fashion a large platform with our retail muscle. We sincerely hope that the new-age consumer appreciates the coming together of fashion mindsets to present a collection which caters to all fashion personalities and choices."
For more detail stay tuned for the Splash Fashion Show on April 12th, 2019.