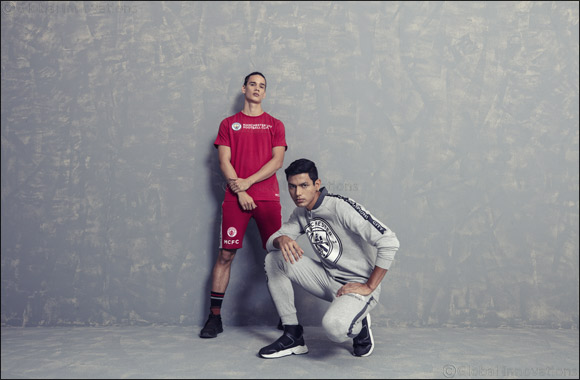 February 07, 2019 - Dubai, UAE:
A new and exciting addition to the Splash® family is the prestigious Football clubs. The top club for Premier league is Manchester City and the top club for Champions league is Real Madrid.
Both these teams are competitors, but they have their unique logos and aesthetic which is quite exciting especially for their very dedicated fan following.
The collection comprises more of a lifestyle take rather than the general football jerseys. The fabrics are mainly in a comfy cotton with the strong club logos taking center stage.
Colors for Man City is kept at an authentic pale blue with a deep red just to balance it out and Real Madrid colors are kept at a beautiful tone of teal and neutrals of navy and black
Also branded matching caps and gym bags are added to complete the look.