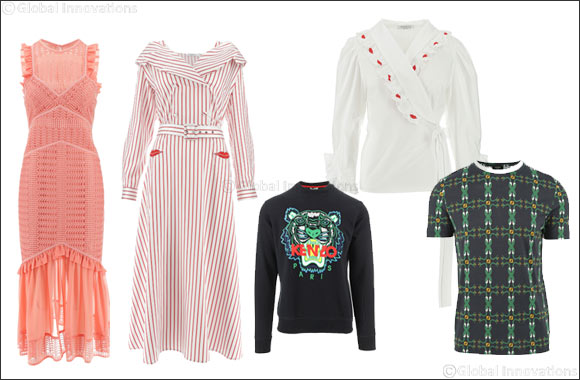 Dubai, UAE, 23 January 2019: Impress everyone around you this Valentine's day with a remarkable selection of unique products to choose from, to show that special someone how much they mean to you. From stunning, on-trend luxurious looks to statement bags and unique gifts, Robinsons has everything you need to look glamorous and offer the perfect gift on this special day for yourself and your loved ones.
Indulge in elegant and stylish collections from brands across beauty, women, men and kids' departments. Whether you are looking to glam up your wardrobe for an evening out with Vivetta or Three Floor, or if you wished to add some extra spark to your outfit with Malone Soliers shoes or Kwanpen handbags, Robinsons has the perfect pick for you. Your look can never be complete without a little extra glow with beauty products from Giorgio Armani, Tiziana Terenzi, Guerlain and much more.
You can also choose from a wide selection of trendy menswear from Kenzo, Fendi, Paul Smith to name a few. In addition to an adorable kids' collection from Naneri, Monnalisa and Pretty Ballerina.
Curate the perfect romantic closet, and find your perfect gifts for everyone, only available at Robinsons this Valentine's Day.