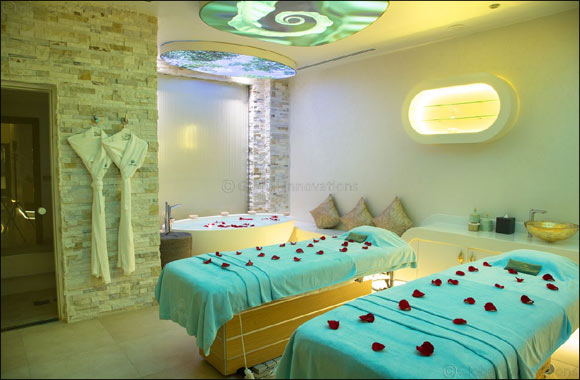 Dubai, UAE, January 07, 2019: Linda Meredith, the name synonymous with beauty, the renowned go-to skincare expert, is proud to announce the launch of her luxury facial treatments at Coya Spa. Tucked in the heart of Mirdif, Coya Spa is a ladies-only spa sanctuary, renowned for its offering of unmatched experiences and an extensive menu of both modern and timeless treatments. The Coya Spa will now include the signature, results-based skincare from the Linda Meredith brand. Facialist to the superstars for over 40 years, Linda Meredith brings a touch of stardom and delivers the very best in luxury for anyone looking for that extra glow.
Linda Meredith Skincare was created with the understanding of the negative effects that modern lifestyle stresses, the environment and hormones have on our skin and the importance of a great skincare routine. The entire Linda Meredith range has been developed to overlap and work in harmony to address individual skin issues. Each product and facial treatment has been designed with certain attributes, but when overlapped, the effectiveness is increased, normalizing skin, and revealing a natural glowing complexion.
Facial Treatments Available:
Haute Couture Facial: Duration 60 mins, 75 mins (with Oxygen)
Haute Couture is a terminology simply meaning 'individually designed for each client.' The Linda Meredith Haute Couture facial has been designed so the therapist's knowledge and choice of products create a unique facial experience for each client. The basic protocol remains the same, but can be adapted to create the desired effect for each treatment; whether it is deep cleansing, resurfacing, nourishing, anti-ageing or simply to relax and be pampered.
Collagen, Hyaluronic masks and extraction facials are also available as add-on treatments to the luxe Haute Couture facial for an additional 15 mins.
V-TOX Oxygen Facial: Duration 75 mins.
Linda Meredith's Supreme Anti-Aging brightening facial, V-TOX Oxygen uses algae derivatives to relax the skin for those who want to see visible results but do not want to undergo an invasive cosmetic procedure. An alternative to Botox, it is a safe and effective treatment for clients of any age, and it is also safe to use during pregnancy.
Products are infused into the skin by a steady flow of oxygen that also aids in healthy cell regeneration whilst minimising fine lines and wrinkles.
The best results are achieved with a course of six treatments close together so that the effects remain over a period of months, however immediate effects can be seen after the first treatment.
To further ensure the facials' results are maintained and prolonged at home, the full Linda Meredith homecare retail line will also be available for purchase at Coya Spa from January 2019.