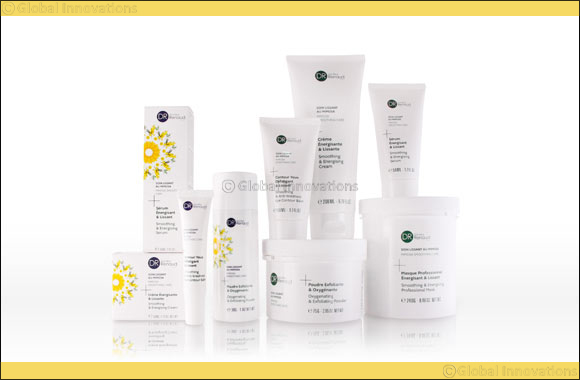 Acne is a nightmare experienced by many. However, due to the regular use of the Dr Renaud' Toner, my skin always remained acne-free. I have been using the product myself for over 20 years and vividly recall purchasing my first bottle from Nazih.
NAZIH is a one stop shop for your urban styling and caring needs for skin and hair essentials. Alongside this, they also have a training centre with well-trained hair and skin experts. I jumped at the opportunity to try their Dr. Renaud's range!

Ms. Marie, a skincare trainer treated my skin with Dr. Renaud's new and impressive range of Dr. Renaud's products.

She got me to relax by attempting a gentle massage on my shoulders. Following this, she began cleansing my skin with various products in stages. Each step was followed by a refreshing Camonile Toner.
I just loved the Papaya and Pineapple face scrub. Initially, it has a gel-like texture that turns into an oil upon application due to the heat generated by our bodies. The product, once massaged on, gets rid of all the impurities and skin debris.
My face was massaged gently on the pressure points. The best part was the use of the Iris Lift Mask, it left me feeling extremely refreshed. After the process, my skin felt so glowy!

Ms. Marie, being the expert she is, layered my skin very well with toner, serum, eye-cream and Mattifying Cream Gel.

The products are very effective and have a lightweight formulation, making it ideal for Gulf weather.

My skin looked very radiant and bright, allowing me to fake the effect of a beauty sleep!
For more info:
Website: https://nazih.com/
Instagram: https://www.instagram.com/nazihcosmetics/?hl=en
Facebook: https://www.facebook.com/nazihcosmetics/
Youtube: https://www.youtube.com/user/nazihcosmetics