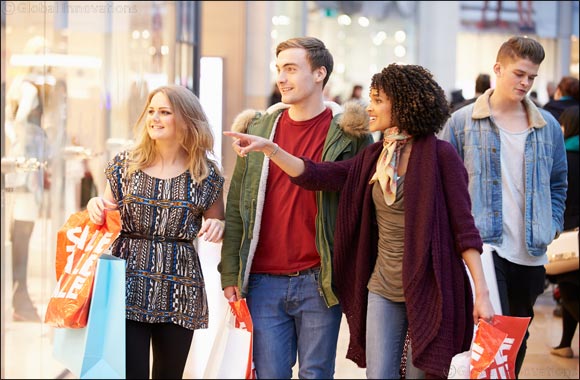 With 6 Infiniti Q50 and Countless Sales Offers, You Can't Possibly Ask for More!
Dubai, UAE, June 27, 2018: Al Ghurair Centre, the GCC's first shopping centre, takes part in another season of Dubai's highly anticipated summer shopping extravaganza, Dubai Summer Surprises 2018, organized by Dubai Shopping Malls Group (DSMG) in association with Dubai Festivals and Retail Establishment (DFRE).
This year's Dubai Summer Surprises will see six lucky shoppers drive home a sleek and sporty luxury Infiniti Q50 car, upon a minimum combined purchase of AED 200 from any of the many outlets at Al Ghurair Centre, including Marks & Spencers, Emax, Jashnmal, Dune London, Springfield, Mango and many more. Your combined shopping receipts presented to the mall's customer service desk will avail your weekly draw ticket.
The Dubai Summer Surprises mega attractive promotion at Al Ghurair Centre starts on 22 June and stretches until 4 August 2018 where each week one Infiniti Q50 car will be raffled away to a lucky shopper.
Apart from the shopping spree, Al Ghurair Centre will hosts a range of entertaining shows, play areas and surprising events. When it comes to DSS, Al Ghurair Centre is the place to have it all.
Since its inception in 1982, Al Ghurair Centre's vision has always been to create a very unique, experiential and best-in-class shopping destination with an offering that's compelling to its customers, and is now home to over 270 brands and more than 50 restaurants, entertainment venues and two hypermarkets, in addition to its one of-a-kind outdoor Dining District, as well as a 5 star luxury hotel (Swissôtel Al Ghurair Hotel) and furnished deluxe residences (Swissôtel Living).