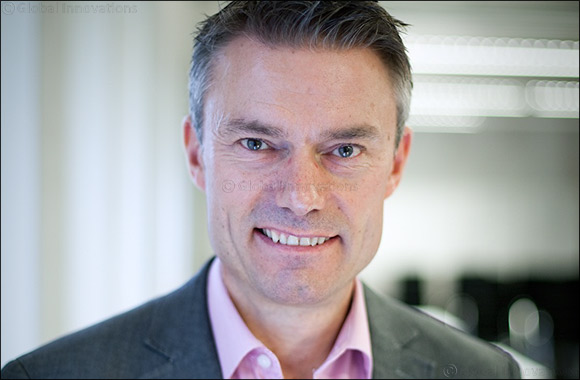 Hyper Island introduces its expertise in the UAE to offer solutions that enables professional development
Tuesday, May 8 (Dubai) — Global brands such as Volvo, Coca Cola, Unilever, P&G, Microsoft, Dentsu, IKEA and Adidas have all sought the business and educational solutions of Hyper Island, a Swedish pioneer that brings transformation in businesses and empowers employees with new skills. Hyper Island is now offering its executive business educational programmes and innovation strategies in the United Arab Emirates and Middle East & North Africa.
"We are absolutely delighted to launch a presence in the UAE and the MENA region. Hyper Island has over twenty years of experience in the educational and business innovation sector with global brands across the world. We have learning hubs in Stockholm, Singapore, London, Sao Paulo and New York City. It was only a matter of time for us to offer our services in the UAE. We've followed recent studies by the World Bank and World Economic Forum and have come to realise that the vision of the nation and the need of the hour in the UAE requires innovative talent development strategies and tools to ensure growth in the quality of the work force in the region," says Per Vidar Lundberg, Client Partner at Hyper Island.
A recent study conducted by the World Bank cited that if GCC countries expect to succeed in transitioning to highly productive, knowledge based economies, they must develop a system that can transform existing learning to growth-inducing innovations.
"There is a heightened interest from the country's leadership in talent development and innovation. Hyper Island (HI) in the UAE will provide solutions to elevate the talent growth via innovative business and educational solutions in the region. UAE's strategic location and its positioning on the business world map make it the perfect regional office choice in the region. Hyper Island's annual forum with over 100 international business leaders maps top trends in society and behavior, talent and skill set, business management and technology. Tailored education and business solutions are then created to suit the latest trends and an organisation's needs," adds Nabil Moutran, Exclusive Partner, Hyper Island, Middle East & North Africa.
Emerging markets such as Latin America and Asia responded the fastest to Hyper Island's solutions. Scandinavian countries and Singapore have seen a consistent investment in innovation and talent development, which has helped sustained GDP growth and also ensured that these countries consistently rank at the top of the Human Development Index (which takes into account life expectancy, education, and per capita income indicators).
Hyper Island will look to introduce solutions in Arabic language for nations such as Kingdom of Saudi Arabia and the master classes in Dubai are scheduled to be launched from July 2018, Hyper Island will also offer businesses tailor made solutions to support innovation in business.
About Hyper Island:
Hyper Island, founded in Sweden, designs learning experiences that enable companies and individuals to develop, grow, and rise to the challenges of tomorrow's transformative technology.
For more information on their offerings, visit https://www.hyperisland.com