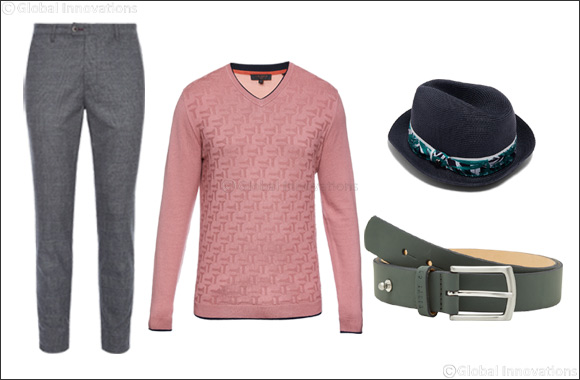 Dubai, UAE, December 19, 2017: As holiday season fast approaches, it's time to prepare your wardrobe for the fun events planned! We've selected our favourite brunch ensembles so you can enjoy your drinks in style.
Bring your A game to brunch with the ARMSTRO jumper. A textured geometric pattern makes things interesting, while the lightweight cotton-modal fabric keeps you cool, calm and collected.
Look to the PROCOR chinos when jeans just won't cut it. With a contemporary, slim fit and several shades to choose from, this modish, cotton pair makes smart-casual dressing effortless.
With its rubberised leather construction, clean lines and buckle fastening, the NETTLE belt is an elegant way to complete any outfit. Its timeless shape and versatile colour ways will make accessorising your new-season wardrobe a cinch.