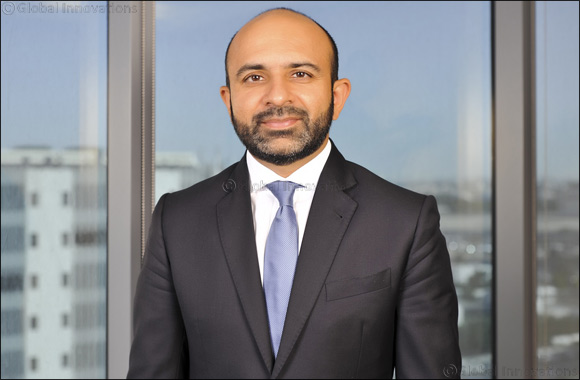 Law firm to sponsor the largest and most active legal association in the Middle East
Dubai, UAE, July 9, 2017: International law firm Pinsent Masons, which has regional offices in Dubai and Doha, has announced its sponsorship of The Association of Corporate Counsel Middle East (ACC Middle East). As the premier industry association for in-house legal professionals, the sponsorship reinforces Pinsent Masons' reputation as a leading law firm in the region.
Through its sponsorship, Pinsent Masons will support the ACC Middle East's efforts to be the premier professional resource for its members. Furthermore, the ACC Middle East acts as a platform to share knowledge within the legal industry, providing further opportunities for firms to come together to help shape the development of the industry in the region. ACC Middle East sponsors also contribute to the bi-monthly Lexis Middle East Law Alert magazine, as well as the Lexis Nexis Practical Guidance Sources, furthering extending Pinsent Masons' potential reach.
A pillar of the ACC Middle East is to provide education and training programmes designed and developed specifically for in-house counsel. Sponsoring the ACC Middle East will enable Pinsent Masons to take a lead role in hosting education and networking events across the GCC. The firm is currently planning to host two events in the UAE and further events in Qatar..
Sachin Kerur, Head of the Middle East Region for Pinsent Masons, said:
"It is an honour to support the ACC Middle East given the importance and reputation of the association to in-house counsel in the region. We are looking forward to working closely with the ACC Middle East and other sponsors to promote international legal best practice and continue to play a role in developing the region's legal industry."
The ACC Middle East is a chapter of the Association of Corporate Counsel, a global bar association that promotes the common professional and business interests of in-house counsel, ACC currently serves 40,000 members employed by over 10,000 organisations in 85 countries.
Diane Mullenex, Head of Global Telecoms for Pinsent Masons, commented:
'We are excited to be part of the ACC Middle East Chapter. Pinsent Masons has won numerous awards for innovation, therefore we look forward to bringing some of our innovative solutions such as SmartDelivery and AI to the ACC network, helping corporate counsel to bring value to their organisations, achieving more with less.'