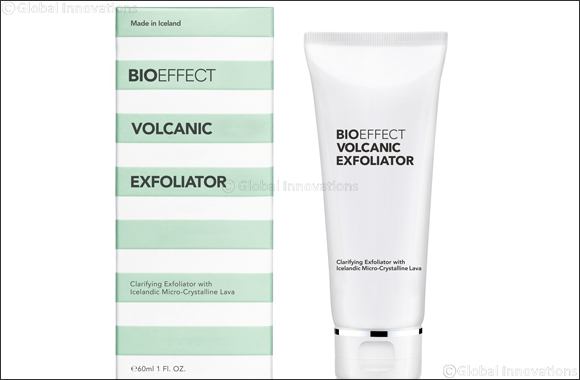 With Icelandic microcrystalline lava
True to its Icelandic origin, BIOEFFECT's facial exfoliator contains Icelandic microcrystalline lava. By gently exfoliating dry skin cells from the surface of the skin, the new BIOEFFECT VOLCANIC EXFOLIATOR leaves the skin soft and refreshed and perfectly prepared for other BIOEFFECT skin care products.
Exfoliation is an important part of any skin care routine aiming to achieve healthy and radiant looking skin. The exfoliating particles in BIOEFFECT VOLCANIC EXFOLIATOR are designed to gently clean impurities from the skin's surface, unclog pores and remove dry and dead skin cells, revealing the fresh skin cells underneath. Those cells are more receptive of cellular activating signals, such as the EGF cellular activator. Regular exfoliation with BIOEFFECT VOLCANIC EXFOLIATOR thus helps the cellular activator in BIOEFFECT EGF SERUM and other BIOEFFECT skin care products to better penetrate the skin and increases their efficacy.
The micro-crystalline lava originates from an ancient lava field in the volcanic Reykjanes peninsula in Iceland, home to BIOEFFECT's greenhouse. BIOEFFECT VOLCANIC EXFOLIATOR also contains apricot kernels and a number of skin conditioning and anti-oxidant ingredients, including coconut oil, salicylic acid and vitamin E.