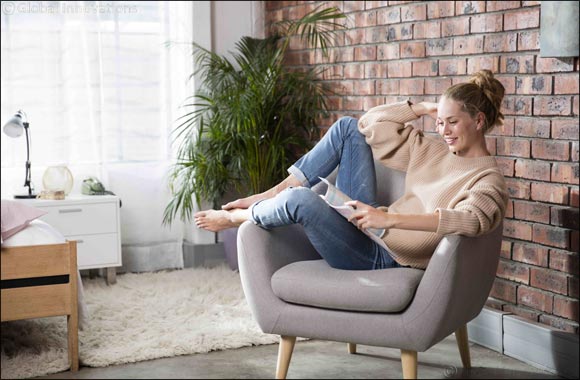 Global Survey Sponsored by CAREFREE® Brand Reveals the Unique—and Sometimes Surprising— Ways Women Around the World Privately Celebrate Their Individual Femininity
Dubai, UAE, April 26, 2017 – We live in an era when showing off fashion and beauty choices to one's circle of friends—or the entire world—has never been easier. But what about the private tricks and secret habits that can't be captured on Instagram or broadcast on Snapchat?
CAREFREE® Brand set out to investigate exactly that hidden world with the Invisible Beauty Global survey. This online survey of 2500 women in five very diverse countries (Australia, Brazil, the Philippines, Saudi Arabia, and Germany) explored the concept of private rituals women perform for themselves to both enhance and embrace their own femininity. The result is a fascinating look at a wide range of boudoir behaviors, as well as illuminating insight into how these moments no one else knows about make women feel. Highlights include:
Sisters Are Doing It For Themselves A remarkable 83% of women surveyed said that they have a secret ritual—with 45% of women reporting that they do theirs every day. Women in the Philippines were most likely to have an Invisible Beauty ritual (92%), followed by Brazil (88%), Saudi Arabia (85%) and Germany (68%).
It's All About Confidence By a wide margin, women all around the world were most likely to report that their private rituals made them feel more confident (78%). Nearly six out of ten said their rituals made them feel feminine (58%) or attractive (55%)—but only 21% said theirs made them feel sexy.
Inspiration Abounds Social media is the single biggest source of inspiration for women's beauty rituals (38% of respondents), followed by family (30%), friends (20%).
"Private" Doesn't Necessarily Equal "Secret" Even when the outside world can't see them, Invisible Beauty gestures are about being proudly feminine: 84% of women said they had shared their habits with others, and 94% said they were interested in learning about other women's rituals.
100 women in Saudi Arabia shared their best kept beauty secrets. Some of the secrets from the region include:
"I spray rose water on my face every morning to keep my skin fresh all day"
"I put my perfume in the fridge for a fresher sensation on my skin"
"I put on my favourite lipstick in the morning if I have an important meeting in the day"
"When it comes to personal care, there's definitely more going on than meets the eye," said Noura Torky, regional brand manager for Carefree. "As our global survey demonstrates, the rituals no one else knows about have an extraordinary capacity to help women be their best selves, boost their confidence, and ultimately make them feel powerfully beautiful and proudly feminine every day."
The survey is part of CAREFREE® Brand's Invisible Beauty campaign, which is the culmination of a year and half long exploration of both modern femininity (women's ideals, wishes, attitudes, and lifestyles) and CAREFREE® itself (the brand's values, character, and equity) through deep-dive consumer research around the globe. Other components of the campaign include influencers sharing their own Invisible Beauty rituals online through social media and their own channels; television, print, and internet advertising, and a new and improved CAREFREE® website.