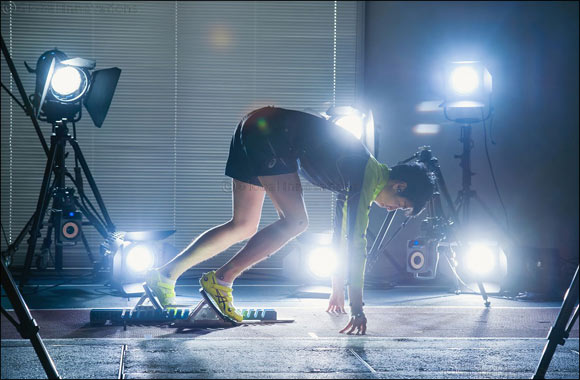 Dubai, 8th March 2017: ASICS has officially opened a subsidiary in Dubai, the first fully owned sales and marketing organisation of the true sport performance brand in the Middle East.
ASICS Middle East LLC launched as part of the brand's strategy to further expand its footprint in emerging markets whilst reinforcing its premium positioning. ASICS also plans to strongly increase marketing investment in the region as well as developing direct relationships with key retailers.
The Middle East subsidiary has replaced the current distributor Falaknaz, which has successfully represented the ASICS brand in the gulf-region since 2003.
ASICS is now based in Dubai and has set up efficient logistic operations to allow for fast deliveries to retailers in the region. The operation will be led by General Manager Cengiz Kiray, bringing with him a wealth of sports industry experience. "We are looking forward to strengthening our presence in the Middle East with the support of our talented team and local partners. The regional sports industry continues to thrive and presents the perfect opportunity for ASICS to introduce the full range of our products and services using the latest sports technology available on the market" commented Kiray.
Kiray and his team aim to optimize existing partnerships with retailers in the region, as well as developing new direct relationships with key accounts. ASICS Middle East LLC will build on the brand's positioning and growth in the region to date.
ASICS Middle East LLC latest spring-summer 2017 collection is now available across the region through local retailers including Go Sport, Pairs, Foot Locker, The Athlete's Foot, Stadium, U-Mark, Sportsone, Namshi.com, Level Shoe District and other top retailers throughout the GCC.
The brand is confident the new organizational structure will deliver accelerated growth in the Middle East region, replicating its success in Europe. ASICS is currently in the top three sports footwear brands in Europe and are a market leader in both performance running and in tennis. Triple digit growth of 'ASICS Tiger', the lifestyle expression of the brand, has also shown success with the sports-fashion consumer.
Alistair Cameron, CEO of ASICS EMEA: "The ASICS subsidiary in Dubai will allow us to grow the ASICS brand to the next level in Dubai and the Middle East, whilst ensuring we maintain a premium level of service for key accounts and consumers in the region. We are excited about replicating the success we have had in Europe, where we have more than doubled our business in the last five years, increasing our footprint in the Middle East, and building on existing relationships with key retail partners."