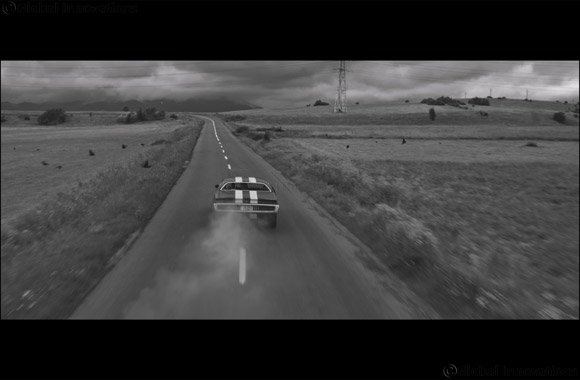 Dubai, UAE, January 3, 2017: Centrepoint is one of the few homegrown fashion retailers in the region that has effectively used the strength of its digital muscle and engaged with new media to create innovative marketing campaigns that have both engaged its audience and elevated the brand in the mind of its customers. The regional big wig's creative efforts have been rewarded at the recent award ceremonies that bestowed Centrepoint with the highest awards for its innovatively executed marketing campaigns and retail prowess.
The region's largest family fashion retailer received multiple awards for the clutter-breaking advertising of its latest Sale campaign at the globally celebrated 16th Annual Cristal Festival that took place earlier this month at Courchevel in France. It bagged nine Cristals, including three Gold, at the festival that is considered one of the biggest advertising events in the world. The regional retailer won under the categories of Film and Film Craft for its superbly crafted work on the 2016 sale campaign.
In a region that is known for its year-long sales and shopping festivals, Centrepoint's campaign stood out in an overtly competitive and cluttered category and effectively drove footfalls to the stores, with its disruptive visuals and message.
'We wanted to be as unconventional as possible. There is a dearth of creativity when it comes to sales and promotions in the region and we wanted to push the limit. We received a fantastic response for our initial ad that was released in August and we are looking forward to the audience response to our new film," states Shyam Sunder, Head of Marketing of Centrepoint. He adds, 'The CP Sale is the biggest event in the fashion segment in the region. It contributes to a major percentage of our overall sales. The objective was also to build a property that would uplift our brand."
The ad campaign was released in a two-film series, the first titled 'Sabotage' and the former titled 'Lies'. The films are the creative brilliance of agency Impact BBDO Dubai. Shot in black and white, they raise the point that while there isn't much you can do to counter all the indignities life hurls at you, the least you can do is visit the Centrepoint SALE and look good.
"As much as a sales campaign is fun to do, this was a serious job with significant business implications. We needed to deliver an idea that ticks all boxes and at the same time captures people's hearts & minds and provokes them to act." says Fadi Yaish, ECD of Impact BBDO, Dubai.
The dark satirical treatment of the ad is a departure from the brand's brighter visuals and light family focused campaigns. It has been raising a stir in the advertising fraternity and has received praise from marketers and customers alike with close to 8 million views on YouTube and Facebook alone.