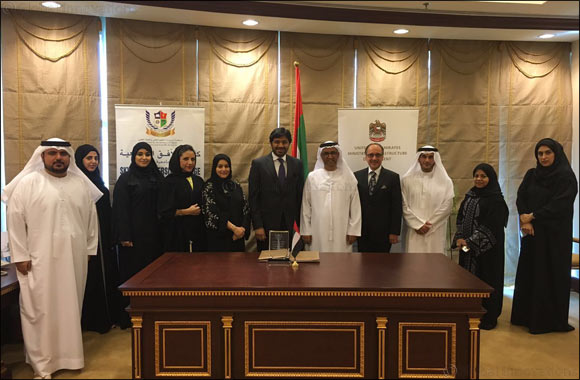 Sharjah, UAE, September 28, 2016: Skyline University College (SUC) has recently signed a memorandum of understanding (MOU) with the Ministry of Infrastructure Development on August 30, 2016. SUC COEC Mr. Nitin Anand and Assistant Undersecretary for Support Service HE Engineer Ibrahim Abdulla Al Wahabi signed the MOU on behalf of their respective organizations.
The new academic year at SUC, which started this month, marks new partnerships not only with private entities but also with the government sector. Both parties have agreed on a 2.5M worth of BBA and MBA program scholarship grant to the staff of the Ministry of Infrastructure Development and their families. Along with this are future collaborations that will highly benefit the students in pursuit of academic excellence.
SUC continues to uphold its commitment to strengthen the ties with the government to deliver quality education and to provide a nurturing environment where students can grow professionally.