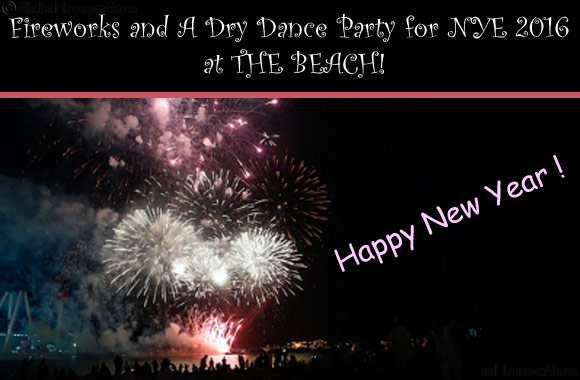 Celebrate New Years Eve 2016 at THE BEACH
· Soak in the ocean vibes with the city's first ever dry dance party at THE BEACH.
· Marvel in a fantastic finale to a domino of fireworks at THE BEACH. Commencing from Downtown Dubai, a domino of fireworks will go off across the coastline of Dubai with an extravagant finale only at THE BEACH!
· Embrace a healthier lifestyle for the new year with an array of exciting activities throughout the day such as Zumba, Yoga by the Sea and Meditation, along with exhilarating entertainment acts like LED performers, Laser shows and more.
· Countdown into 2016 with beats by renowned international DJ and producer Pierre Ravan, while witnessing the city's festivities on large screens.
· Open to the public free of cost, the festivities go on from late afternoon on 31 December to sunrise on 1 January.