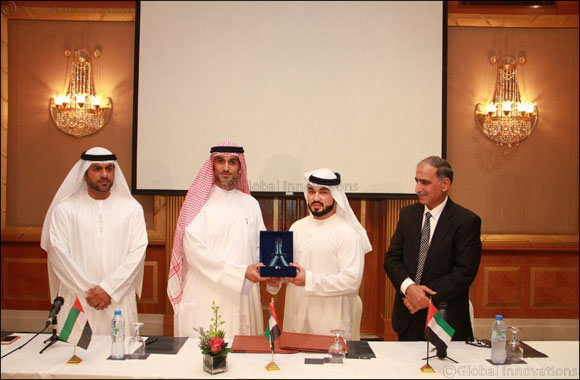 Sharjah, 23 November 2015: Sharjah is set to get a shopping festival. To be held at Expo Centre Sharjah, the 17-day-long Sharjah Shopping Festival will be first ever consumer event of its kind in the Emirate.
"The Sharjah Shopping Festival will be another accolade to the Emirate of Sharjah which is the Capital of Arab Tourism for 2015. I am sure the event will go a long way in making Sharjah a key shopping and tourism destination of the region," said Mr. Saif Mohammed Al Midfa, CEO, Expo Centre Sharjah.
Expo Centre Sharjah will turn into a shoppers' paradise from March 3 to 19, 2016, when the Sharjah Shopping Festival will unleash a world of attractive discounts, entertainment opportunities, theme pavilions, food courts, lucky draws and bumper prizes for residents and tourists alike.
Expo Centre Sharjah has entered into an agreement with SAS Events, a full-service event management & consulting company based in Sharjah, to organise the event.
The event will aim to take advantage of the rising spending by both residents and tourists in the country, which is up by 10% in the first three quarters of 2015, compared to the same period last year, according to a report on consumer spends by payment solutions provider Network International.
"Rising tourist arrivals and increases in population and income levels all augur well for an event like the Sharjah Shopping Festival, which will be a perfect opportunity for manufacturers and traders to meet tens of thousands of high-spending consumers," said Mr. Midfa.
For local businesses, the festival will offer a unique platform to promote their products and services and increase their brand value through exhibits and sponsorships.
"It is probably for the first time that local businesses will be getting such a big platform to showcase their products to a wider audience. They will also get a chance to offer discounts and other deals in order to drive up sales during the show," added Mr. Midfa.
The event will be promoted across the country and the region as well as other international markets and is expected to attract more than 60,000 visitors during its 17-day run.
Leading manufacturers and dealers have already booked their space and visitor can expect to see a wide range of products under a single roof.